2016 Worst Day of the Year Ride
Portland, OR
SE Lucky Lab
February 14, 2016
Follow this event
#WorstDayRide
Get ready to ride with 3,000 other fun-loving people at the Worst Day of the Year Ride. Choose from a 15-mile Urban course or 46-mile Hill Climb Challenge course.
Experience why Worst Day of the Year Ride has become one of Portland's favorite and iconic events.
Laugh at the elements and gather for a delicious finish line party at the Lucky Labrador brew pub.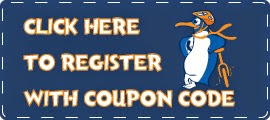 RIDE DISCOUNTS
PORTLAND BIKE CLUB
Members receive $8 off registration for the Worst Day of the Year Ride. Find out more about Portland Bike Club >>
IN-STORE PARTNERS
Save $5 when you pick up a coupon at any of our partner locations >>
RECRUIT 3, RIDE FOR FREE!
Riding with friends is always better. Register three friends and get your registration comped by selecting this ticket.
Official website: Worst Day of the Year Ride
Registration
Registration closes on Feb 12, 2016, 10:00:00 AM PST
Race name

price
price increases
Advanced Online Registration
$29.00

$39.00

price increases:

Oct 31, 11:59 PM
Kid's Ticket
$10.00

price increases:

Oct 31, 11:59 PM
True Price Policy
We don't feel that "convenience charges" are in any way convenient. At Athletepath, the price you see is the price you pay.
Registration closes on Feb 12, 2016, 10:00:00 AM PST
*The ride is limited to 3500 participants, so reserve your spot today!
If we have not sold out, registration will be available at the Pre-Ride Party on February 13th (2pm - 4pm) for $40 and on the morning of the ride for $45.
Event day registration
Checking for the Worst Day of the Year Ride is as easy as 1-2-3.
1) Attend the Pre-Ride Party or arrive at the start line at the time registration opens for your course (see the schedule).
2) Park your bike. (Registration goes MUCH quicker if you do not have your bike with you).
3) We will award you a rider number with your lunch ticket. The rider number gets you access to the course, support and lunch.
TIPS
Plan to send just one person to check in for your entire group – it speeds up the process for you and everyone else.
Course
Start
Arrive early and get fresh coffee from Nossa Familia, doughnuts from Franz bakery and granola from KIND.
8:00am
Registration, breakfast and check in opens for Challenge Loop
We release riders in waves, meaning a few riders at a time, to help you stay spread out on course.
9:00am
46-Mile Challenge Route course opens, Registration opens for the 15 Mile Urban Route
10:00am
46-Mile Challenge Route start line closes
10:00am
15 Mile Urban Course opens
10:15am
Costume Contest ends
11:00am
15 Mile Urban Route start line closes
Finish
12:30pm Lunch opens
Get a hot bowl of soup from Laughing Planet Cafe and bread fresh from the oven at the finish line.
Support
Full support, including:
Support vehicles on the course…. just in case you need a lift.
Ride along mechanics and medics.
Mechanic stations at the start line and at the rest stops.
A map with directions.
A huge team of friendly, support volunteers to help out on course.
Course markings to guide you along the way.
Time limits
1:45am
Rest Stop #1 closes (REI PDX)
12:00pm
Rest Stop #2 closes (REI Hillsboro) Challenge riders only
2:00pm
Rest Stop #3 closes (Community Cycling Center)
2:30pm
Rest Stop #4 closes (Bike Gallery Sandy)
3:00pm
Course closes
3:45pm
Lunch closes
4:00pm
Finish Line closes
Bag check
We'll hold onto your items while you ride (items must be in a bag). We'll have a bag check station in the morning near registration.
Directions
Lucky Labrador Brewpub
915 SE Hawthorne Blvd
Portland, OR 97214
Volunteers
We have lots of opportunity to help out, and all volunteers get an event t-shirt, entry to the Finish Line Party with hot soup from Laughing Planet Cafe, and a FREE ride pass for your or a friend.
MORE INFO: WorstDayRide.com/volunteer
Contact info
503.459.4508
Info@WorstDayRide.com
PO Box 2037
Portland, Oregon 97208
Follow this event